Ideal Outdoor Workspace Solution
The SolarZone Solar Charging Workstation is the perfect solution for creating comfortable and functional outdoor workspace areas for your business. It is ideal for corporate campuses, stadiums, restaurants, breweries, hotels, parks, vineyards, soccer fields, golf courses, or anywhere you need a seat in the shade and a place to get a charge!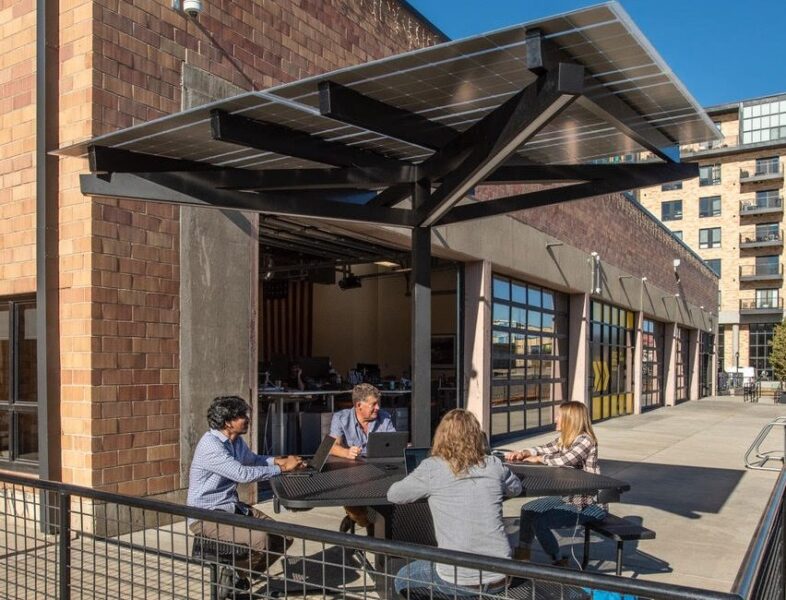 social distance & take client meetings outside
The SolarZone can be installed anywhere and does not require foundations or underground electrical work. Featuring Bluetooth programmable LED lighting and data monitoring, the SolarZone is available with optional bench seats and web based data monitoring. SolarZones are also ADA Compatible. Our LSX Module System looks great and provides plenty of clean solar power to keep the batteries fully charged day and night. The SolarZone and all of our proprietary products are built from the highest quality components with state-of-the-art US manufacturing to create the most beautiful, durable and functional solar products available. See all of our SolarZone Projects.